Loft Doors
Loft doors are our flagship product. They are doors or walls based on metal profiles filled with glass.
Loft Walls based on metal and glass
These are structures whose primary material is metal and glass. Due to new trends in interior design, doors and walls of this type are becoming more and more popular on the Polish market. It is a modern style, which refers to its design to industrial spaces.
Industrial Doors
Loft doors or otherwise called industrial doors are an excellent solution for people who want to separate rooms or spaces without giving up access to light in their apartments and offices. They are a great solution in places without windows or with limited lighting. Such doors provide the interior with a lot of clarity and freshness, and most importantly, they give access to natural light.
Industrial doors for individual orders
The different specifics of buildings, rooms and customer requirements make each of these types of products customized, making these projects inimitable and unique. We highly appreciate the possibility of personalization according to our own needs.
Loft doors and loft walls in metal and glass
The combination of glass and steel allows creating not only great loft doors but also solid loft walls and shelves and other industrial furniture. They will undoubtedly add character to any interior.
Interior and exterior loft doors
The natural strength and durability of the steel make it ideal for indoor and outdoor applications. The elegant appearance of metal is becoming increasingly popular in modern living and office environments.
Industrial doors – a timeless attractiveness
Straight lines and eye-catching minimalist details give industrial doors and loft walls a timeless appeal that will never go out of fashion.
Industrial doors in loft style
Steel constructions in traditional industrial style create practical room dividers. This glazing system is best suited for interiors with a modern industrial or loft-style design.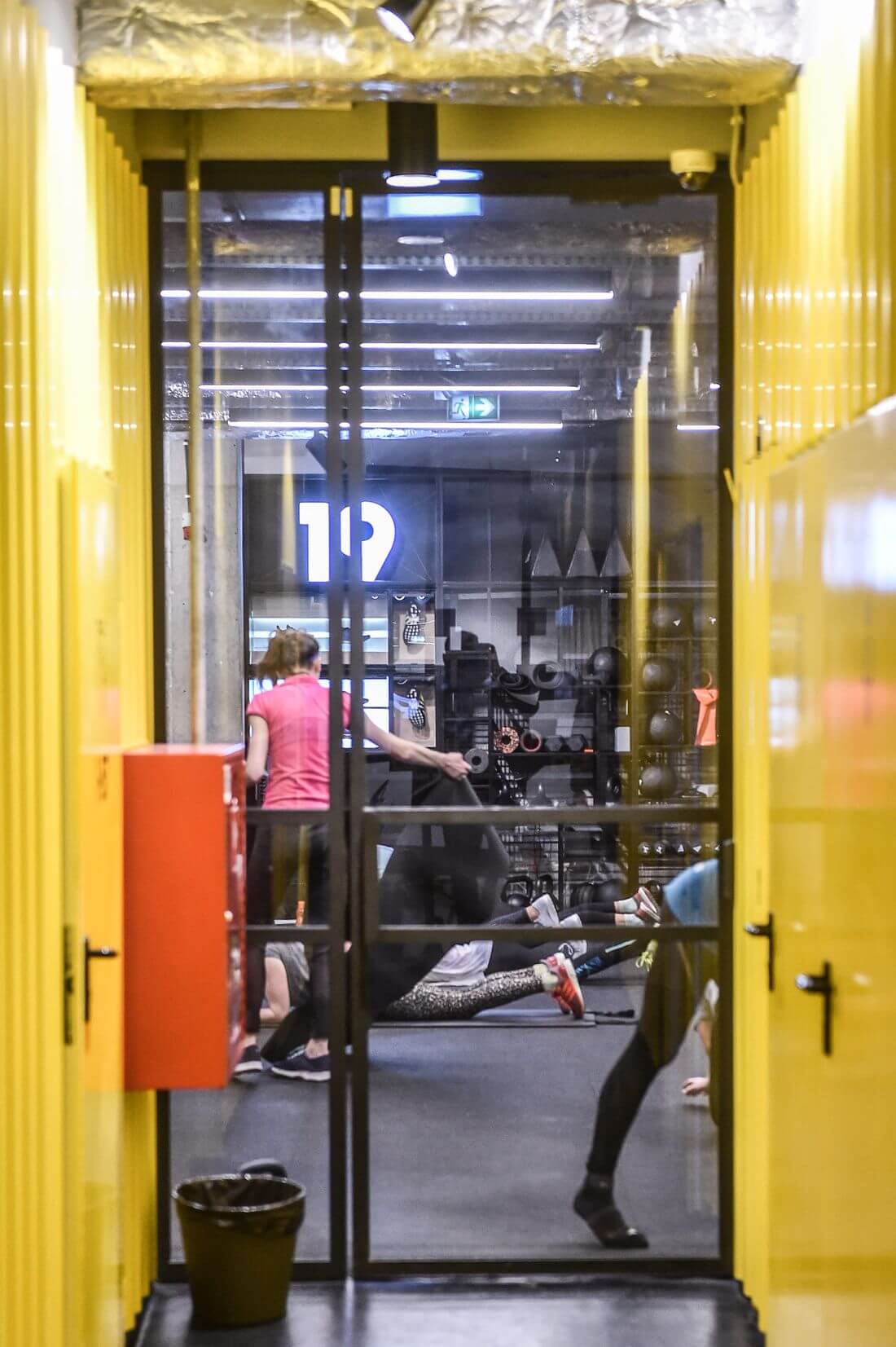 Black steel industrial doors
Black structural steel is the primary material we use, but we also use stainless steel and brass depending on project specifications.
Loft Walls
Industrial doors and loft walls can have different designs and sizes. The metal surface does not necessarily have to be painted black. A different colour can be used, so it fits perfectly into the overall interior concept.
Industrial doors – dedicated projects
Loft doors manufactured and designed by us allow our customers to obtain high-quality constructions best suited to their individual needs and space.
Our many years of experience in artistic blacksmithing and metallurgy allows us to combine metal, glass and other elements. That enable us to create advanced modern loft and industrial spaces.
Above are the doors and loft walls made by us in Studio HBO Polska and Adidas Runners Warsaw.
Loft Doors
Loft doors inspired by industrial spaces have been gaining popularity in Poland for several years. They can be designed and produced in many ways. We are talking here about classic opening doors, sliding doors, as well as folding doors.
Industrial Sliding Doors
Industrial Sliding Doors are best suited for rooms with a smaller surface area, or where the design and style of the premises make it impossible for other types of doors to fit in meaningfully.
Loft Doors with Installation and Transportation
We install industrial doors manufactured by us throughout Poland. From the point of view of the customer, this is the most convenient solution, because we are responsible for the entire production and installation cycle of the door. Self-mounting doors for inexperienced people can be a big challenge and expose to unnecessary costs. Before installing the door, it is worth considering the finalisation of all previous renovation and finishing works. Thanks to that, you will not have to additionally protect doors and loft walls against dirt and mechanical damage. The adequately prepared room makes the whole installation process very easy and quick.